Church family,

We are greatly saddened to let you know that Bro. Jimmy's mother passed away unexpectedly last night.

As you know, Cindy's mother passed away on Wednesday. This precious family is dealing with tremendous grief and shock right now, and we ask you to join us in lifting them up in prayer. In Bro. Jimmy's communications with our staff and deacons last night, he pointed us to Jesus' sufficiency and grace--just like Bro. Jimmy always does.

The arrangements for JoEllen Odom, Cindy's mother, are as follows:
Riverwood Family Funeral Service
76 Hwy 51 South
Brookhaven, MS 39601
Visitation: Saturday, January 22, 10am--11am, at Riverwood
Service: Saturday, 11am, at Riverwood

We will be in touch with arrangements for Bro. Jimmy's mother when they become available.

Scripture tells us that the church is a family, and as such, we "weep with those who weep" (Romans 12:15). Our heartfelt sympathy goes out to the Henry family during this time.


Day of Prayer for Revival
Sunday, January 23, Noon—8:00pm
Church members sign up to pray in our Worship Center
in 30-minute increments
The sign-up sheet is on the front pew this Sunday.
Welcome New Members:
Harold & Brandi Hughes, Mackenzie & Morgan Hamlin
Service Times & Schedule:
IN-PERSON Worship Service Schedule
Sunday
8:30 a.m. - Worship Service 1
9:45 a.m. - LifeGroups
10:45 a.m. - Worship Service 2
Wednesday
10:30 am - Adult Bible Study
5:30 pm-6:15 pm - Wednesday Night Meal
6:30 pm - Adult Bible Study, Children's Activities, Youth Activities, Worship Choir Rehearsal
Online Worship Service Schedule
TIME:
8:30 a.m. Facebook Live Broadcast of the service.
10:45 a.m. Facebook Live Broadcast of the service.
PLACES to find our Broadcast:
In real-time, watch our Facebook Live Broadcast. After the time and date of a broadcast, you can go to the CHURCH WEB SITE: See the "Connect" tab and choose "Worship Broadcasts".
FACEBOOK: Auburn Baptist Church Facebook page.
YOUTUBE: After the time and date of a broadcast, search for Auburn Baptist Church, Tupelo on Youtube or go to the "Worship Broadcasts" page on the church website. See the CHURCH WEB SITE option above.
Church family, here is the list of songs we'll use this Sunday morning, January 23, 2022, along with our times of preaching, prayer, and Scripture reading in our worship services at 8:30 am and 10:45 am. Let's come with hearts ready to give ourselves to the Lord in worship. We encourage you to listen to the songs as you prepare your heart for our worship services. To that end, we've included youtube links to the songs below:
"Joyful, Joyful, We Adore Thee":
"Hosanna (Praise Is Rising)":
"Divine Exchange":
"I Speak Jesus":
Our Worship Ministry volunteers will share a message in song entitled
"My Jesus":
Bro. Ray will preach a message from John 4:4-15
Auburn Youth 6th - 12th Grades
Disciple - Now
Feb 18-19, 2022.
Sign up Here
or in the app or at the Information desk.
Sunday Breakfast and Bible Study
9:45 am
Discipleship Group

Twice a month our students will learn how best to study scripture. Each student will receive a ESV study Bible. We will meet on scheduled Sunday nights at 5:30pm. There will be times that we go eat or have activities planned along side our bible study.

Junior/Senior Trip will be happening on December 31st. - Jan 3rd. If signed up please fill out paper work emailed to you by Ray.

Sumer Camp 2022
Snowbird Wilderness Outfitters June 6th - 11th


Our Wednesday night services will be a combination of Community Worship and Small Group Discipleship. The Schedule is as follows:

6:00pm - Doors Open
6:30pm - Worship/Bible Study
6:50pm - Small Group
7:30pm - Free Time
8:00pm - Gym Closes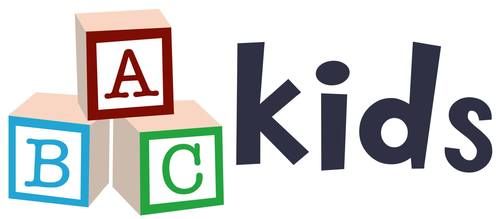 SUMMER CAMP 2022
We are already gearing up for camp for Summer 2022! I am excited to announce that we will be going to CentriKid this summer!!
We are starting registration NOW! A deposit of $75 is due on January 31st. There will no late registration this year so sign up ASAP!
Where: Linden Valley Conference Center (Linden, TN)
When: July 5th - July 9th
Who: 3rd - 5th graders
How much: $349 ($75 deposit goes towards the total)*There will be a discount for multiple kids in one family.*
Sign up on the app TODAY!
We are excited for this new chapter in our Children's Department! We are currently trying to plan several different events to bring our families together and to teach our children the importance of being involved in the church.
WEDNESDAY NIGHTS:
We are studying different ways to follow through with our faith and our love for the Lord. TeamKID is a great curriculum that focuses on how they can be a great Christian at a young age. We are challenging our children to use their everyday lives to be on mission for the Gospel.

Join me in praying for our children!
--Paige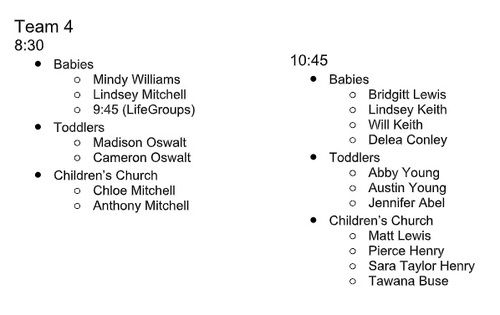 Mexico Mission Trip– July 17-24
See Jason or Tiffany Parker for more information if you are interested.

Auburn Family,

Don't forget about signing up to Serve Our Staff (SOS)! Sign up for one week out of the year to serve our staff members and their families in any way you choose. Sign up poster is located at the information desk.

Thanks,
Mission Team
Church family, your generous giving funds our church's international missions outreach opportunities like our upcoming mission trip to Mexico, July 17-24. Thank you for being gracious givers, and for more information about the Mexico mission trip, contact our church office, or see Jason or Tiffany Parker.


The Blessing Bag ministry helps feed needy elementary school children. You can help by donating the items below and dropping them off at the Information Desk in the Pre-school area on the bottom floor of the main building.

Hygiene items
(deodorant, toothpaste, soap)

Sundays at 5:30pm in the FLC- Room 100.
Women's Bible Study at First Baptist Church Tupelo,
U May B The Only Bible Somebody Reads,
will start January 25, 9:30 am & 6 pm in the Adult Choir Room.
Contact Lynn Keith if you have any questions.